Calabasas Cooling & Heating
Calabasas is a fast-growing city located in Los Angeles County's Santa Monica Mountains with an estimated population of 23,058. This scenic community lies in the hills to the east of LA.
Calabasas covers approximately 13 square miles and is bordered by Hidden Hills to the north, Topanga to the east, Malibu to the south, and Agoura Hills to the west. This exclusive community is served by Route 101.
Calabasas is known as a wealthy community with many luxury mansions, gated communities, and exclusive estates in the hills. Calabasas has many famous residents, including Jennifer Lopez, Drake, Britney Spears, and the Kardashian family. Calabasas is also a tech center in the region.
Calabasas is an affluent community. There are many upscale activities to be found at the Calabasas Country Club and Calabasas Tennis Club. It is a very safe neighborhood and a great place to raise a family.
If you live in Calabasas, you need heating and cooling to work when it should. It doesn't matter if it's your air conditioner, furnace, thermostat, ducts, or humidifier – it just needs to work.
Stay Cool So Cal is committed to delivering the best residential and commercial HVAC services in Calabasas, CA. Our certified technicians know what it takes to solve your heating and cooling problems with great service. Emergency service, routine maintenance, installation, troubleshooting – we handle it all so you can get back to what matters.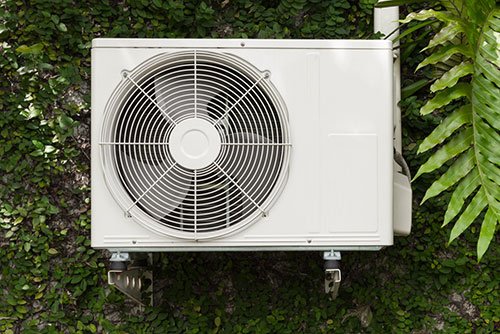 Ask Us About Our $45 Maintenance Package!

Calabasas Residential A/C Repair, Installation, and Sales
Is your home's A/C not working like it should? Do you want to buy a new air conditioner? Do you need a heat pump tune-up? We are experts in Calabasas air conditioning repair and committed to keeping residential cooling systems running smoothly. From A/C maintenance and cleaning to repairs and inspections, we take it out of your hands. Are you looking to purchase a new air conditioner? Our sales staff will meet with you to get an understanding of your needs and budget, then recommend the perfect model from the top national A/C brands.

Calabasas Commercial A/C Repair, Installation, and Sales
Without a fine-tuned commercial HVAC system, it's impossible to keep your clients cool and your employees happy, especially in the hot, humid months. Our certified technicians answer the call right away to deal with all your commercial HVAC needs, including emergency repair, installation, cleaning, annual maintenance, tune-ups, and more. We are experts in commercial HVAC systems, keeping your indoor air safe and comfortable all year round.

Calabasas HVAC Services
We are the Calabasas HVAC experts, and nothing matters to us more than keeping homes and businesses cool and comfortable. Our technicians are passionate and knowledgeable about heating and cooling and can service everything from heat pumps and furnaces to water heaters, duct systems, mini splits, high-efficiency audits, retrofits, and more. Whether it's emergency service or annual maintenance to keep things in peak condition, we are the local Calabasas HVAC company to call!