Torrance Cooling & Heating
Torrance is a city in Los Angeles County, California in the South Bay region with a population of 147,478. It is considered one of the safest communities in the county. It is a scenic neighbourhood with many parks, beautiful tree-lined streets, one of the nation's few urban wetlands, and a 1.5-mile stretch of beach along the Pacific Ocean. Thanks to its oceanside location, Torrance enjoys a moderate climate year-round.
Torrance is situated between Redondo Beach and Malaga Cove on Santa Monica Bay. It is bordered by Lawndale and Gardena to the north, Carson/Harbor Gateway to the east, and Rolling Hills/Palos Verdas to the south.
Due to its scenic location, Torrance is popular with tourist and has many tourist attractions, including the Del Amo Fashion Center, one of the largest malls in the United States. Torrance is home to the US Honda headquarters, the largest employer in the city. Figure skater and Olympic medalist Michelle Kwan was born in Torrance, while celebrities like director Spike Jonze and rapper Snoop Dogg have lived in the city.
Stay Cool So Cal is proud to offer the best residential and commercial HVAC services in Torrance, CA. Our certified technicians are experts in heating, cooling, high-efficiency HVAC systems, and indoor air quality. Whether you need emergency service or annual maintenance, we're just a call away.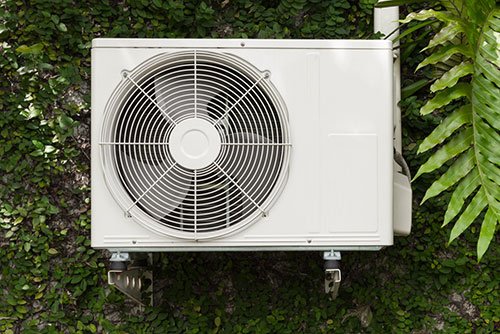 Ask Us About Our $45 Maintenance Package!

Torrance Residential A/C Repair, Installation, and Sales
Is your home's cooling system inefficient, inconsistent, or just plain broken? Common issues we see include refrigerant leaks, drainage problems, sensor problems, failed compressors and fans, and worse. We are experts in Torrance A/C repair and do whatever it takes to keep your air conditioning running like it should. We are also pros in A/C maintenance, inspection, cleaning, tune-up, and installation. Are you shopping for a new A/C? Our knowledgeable sales team can recommend the right model for your needs without breaking the bank.

Torrance Commercial A/C Repair, Installation, and Sales
Your staff and clients deserve to work, shop, and play in a comfortable, temperate environment. That can't happen if your A/C is broken, overworked, or unreliable. Commercial cooling systems are complex, and it takes an expert hand to keep them humming on all cylinders. Our certified technicians are standing by, ready to solve your A/C problems so you can get back to business. Our services include commercial A/C repair, maintenance, installation, and sales and we offer responsive emergency A/C repair.

Torrance HVAC Services
We are the Torrance HVAC experts. It's not just our job, it's our passion to keep your living and working environments as comfortable and safe as possible. We service all HVAC products and equipment, including furnaces, water heaters, thermostats, heat pumps, humidifiers, house fans – you name it. Whether you want to schedule routine maintenance or need to book emergency service, we are the local Torrance HVAC company to call!