Santa Clarita Cooling & Heating
Santa Clarita is a booming city located north of LA in the Santa Clarita Valley. With a population of 219,611 and counting, it is the third-largest city in the county behind only Long Beach and Los Angeles proper.
Santa Clarita covers more than 64 square miles and is located about 35 miles north of Los Angeles. This sprawled city lies between Los Padres National Forest to the northwest and Angeles National Forest to the southeast.
Santa Clarita is a family-friendly bedroom community with well-kept neighborhoods, spacious lots, good schools, and a quiet pace of life. Though most residents commute throughout the Southland for work, amusement park Six Flags Magic Mountain is a major employer. Another top employer is Princess Cruises, which has its headquarters in Santa Clarita.
Santa Clarita is uniquely poised to offer the scenic beauty of mountain living with the advantages of big city life. Just as there are hiking trails, bike paths, and picturesque overlooks, there is also shopping, dining, entertainment, and more.
Homes and businesses located in Santa Clarita deserve the very best in heating and cooling.
Stay Cool So Cal is excited to offer the best residential and commercial HVAC services in Santa Clarita, CA. Our certified technicians have the expertise and know-how to solve all your heating and cooling problems. From routine maintenance to emergency repair, we take care of it all so you don't have to worry.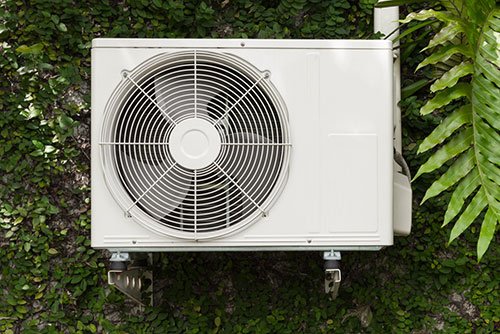 Ask Us About Our $45 Maintenance Package!

Santa Clarita Residential A/C Repair, Installation, and Sales
Do you have a busted A/C? Looking to upgrade your home's cooling system? We are the experts in Santa Clarita residential air conditioning repair, and it's our pleasure to help keep your home comfortable and temperate. We can take care of everything to do with residential cooling systems, including A/C installation, maintenance, cleaning, tune-up, and inspection. If you need a new A/C, our well-informed sales team can recommend the right model that suits your needs and budget.

Santa Clarita Commercial A/C Repair, Installation, and Sales
When you need commercial A/C repair services in Santa Clarita, our certified technicians are here to get the job done. Commercial cooling systems are complex and high powered, and they have to work at all times – no exceptions. Our A/C repair experts answer the call right away to inspect, diagnose, and repair your air conditioning issue as soon as possible to minimize business interruption. We are experts when it comes to commercial A/C installation, repair, maintenance, and sales.

Santa Clarita HVAC Services
We are the Santa Clarita HVAC experts. We take pride in doing everything we can to keep your home comfortable in hot and cold weather alike. The long list of appliances we service includes furnaces, water heaters, heat pumps, humidifiers, in addition to duct systems, dryer vents, insulation, and so much more. Whether you would like to schedule routine maintenance or you need immediate emergency service, we are the local Santa Clarita HVAC company to call!