Hawthorne Cooling & Heating
Located in southwestern LA County, Hawthorne is a dense urban city of 6 square miles with an estimated population of 86,199. Named after iconic American author Nathaniel Hawthorne, this centrally located community is diverse and welcoming, known as the "City of Good Neighbors." Hawthorne enjoys sunny, warm Mediterranean climate.
Hawthorne is bordered by Lennox/Inglewood to the north, Gardena to the east, Torrance to the south, and El Segundo to the west. It is served by the 405 (San Diego Freeway) and 105 (Century Freeway). It is a short 20-minute drive to Manhattan Beach on the Pacific Ocean, ideal for beach lovers. Its close proximity to Los Angeles International Airport (LAX) also makes it a popular location for airport employees.
Hawthorne is on the upswing as a center of innovation: SpaceX is headquartered at the Hawthorne Municipal Airport while Tesla Motors' design center is located in the city. Notable people from Hawthorne include film legend Marilyn Monroe and NBA star Russell Westbrook.
Whether you live or work in Hawthorne, you need cooling and heating to work like it should.
Stay Cool So Cal is proud to provide the best residential and commercial HVAC services in Hawthorne, CA. Our certified technicians know what it takes to solve your cooling and heating problems with great service. Emergency service, routine maintenance, troubleshooting, installation – we handle it all so you can get back to what matters.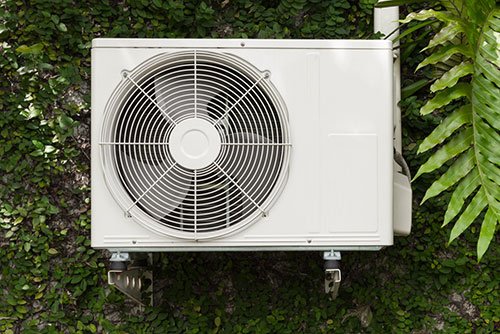 Ask Us About Our $45 Maintenance Package!

Hawthorne Residential A/C Repair, Installation, and Sales
Is your A/C broken? Are you ready to upgrade to a more energy-efficient cooling system? You can trust our certified technicians to keep your home cool and comfortable. Our Hawthorne HVAC repair experts specialize in A/C maintenance, repair, cleaning, tune-ups, and installation. Whether we're installing a new unit, repairing a broken heat pump, or trying to figure out why one room is getting no cold air, we handle it all. If you're interested in a new A/C unit, we can recommend a model that makes the most sense for your needs and budget.

Hawthorne Commercial A/C Repair, Installation, and Sales
If you want to have customers streaming through the door and keep employees productive, A/C that actually works goes a long way. We know how important it is to keep your clients happy and comfortable, which is why our certified technicians answer the call immediately to take care of the issue. We will inspect, diagnose, and repair the situation so you can stay cool. We are experts in commercial A/C maintenance, repair, installation, and sales and offer speedy emergency A/C repair.

Hawthorne HVAC Services
We are the Hawthorne HVAC experts. If it has to do with heating and cooling, we will take care of it with great service and a smile. We repair and replace everything from furnaces and water heaters to high-efficiency lights, house fans, and thermostats. We are the local Hawthorne HVAC company to call for all your HVAC needs.